Copying trades is easy, all you need to do is find a trader you like and follow them. Once they open a position, you will receive a notification, which will allow you to manually copy the trader.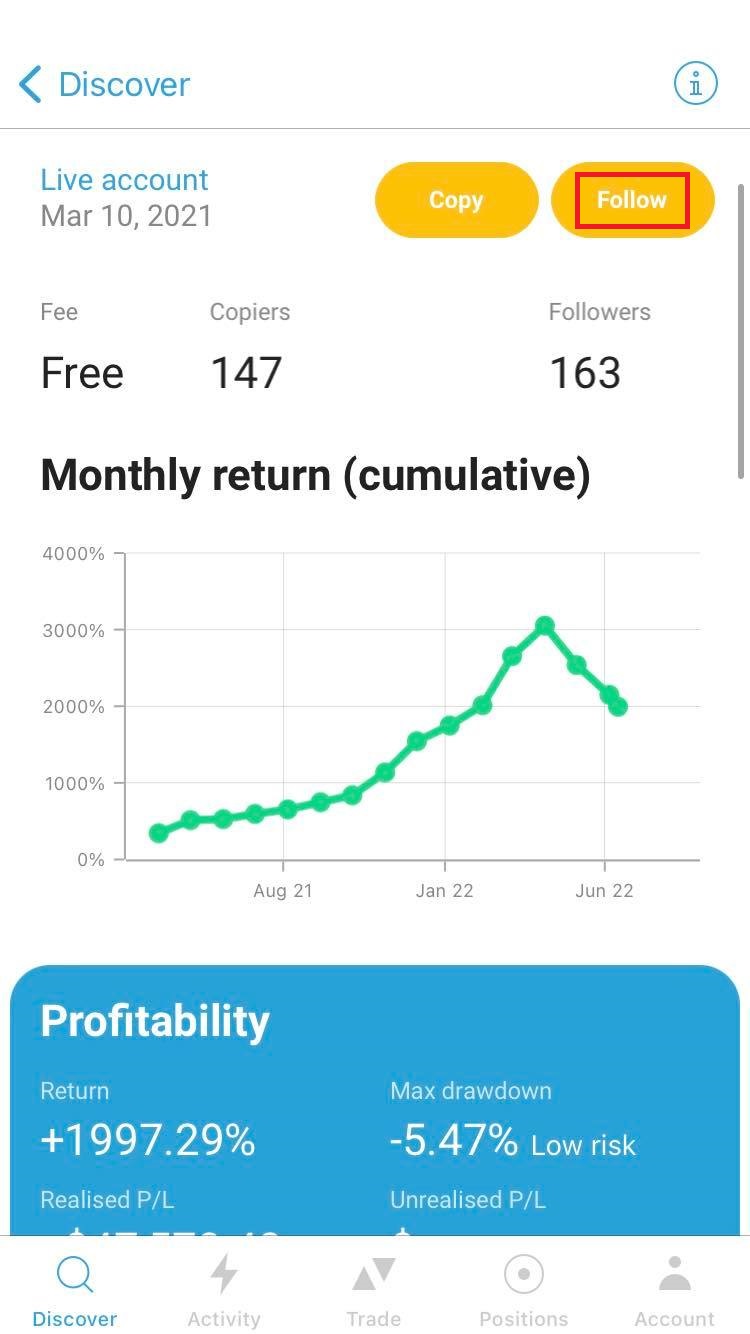 Once you are convinced that this is the person you want to copy from, you can fully mirror their actions, by clicking the "copy" button on their profile. After copying, every action the trader does will automatically be copied into your account.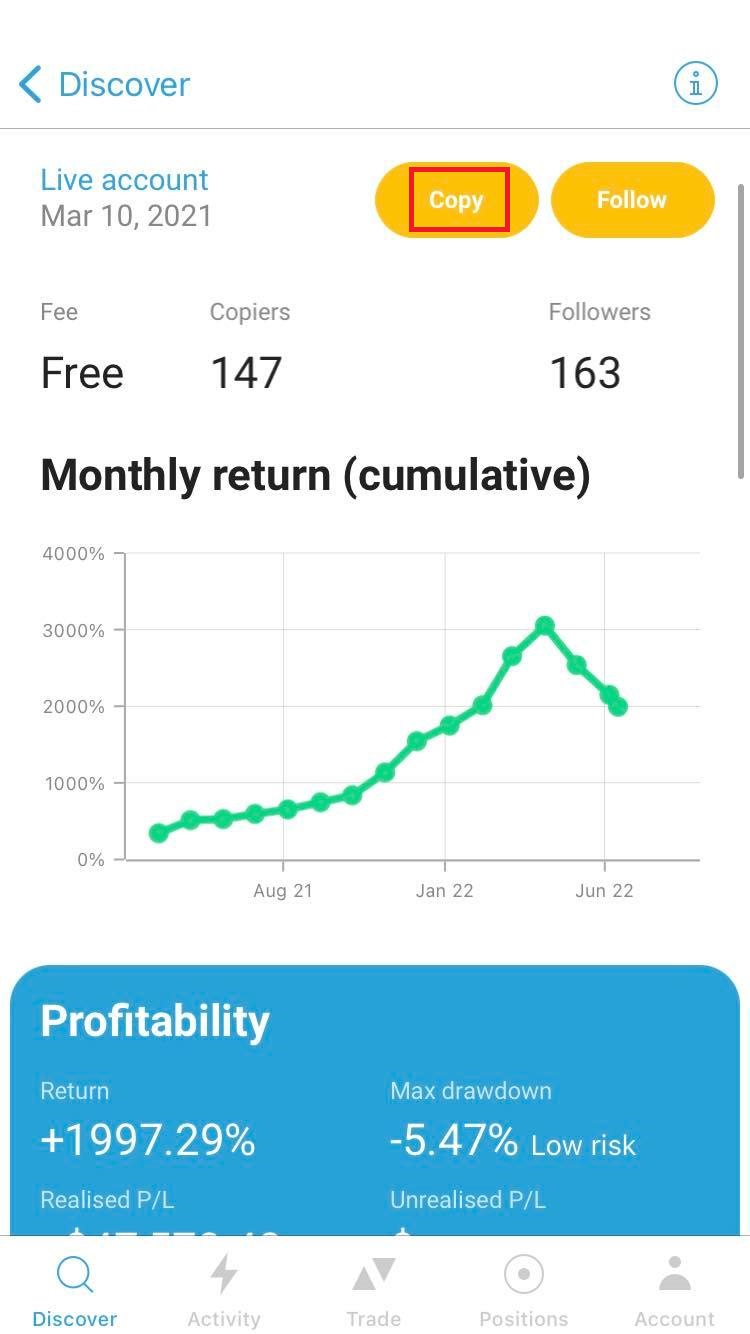 Please note that although some traders have a high success rate, nothing guarantees 100% success, and by copying other people's trades you take on their risk too.