AvaTrade offers CFDs trading CFDs on MetaTrader4, the world's most popular trading platform.
MT4 is available to download for free in our MetaTrader 4 page, under the Trading Platforms tab.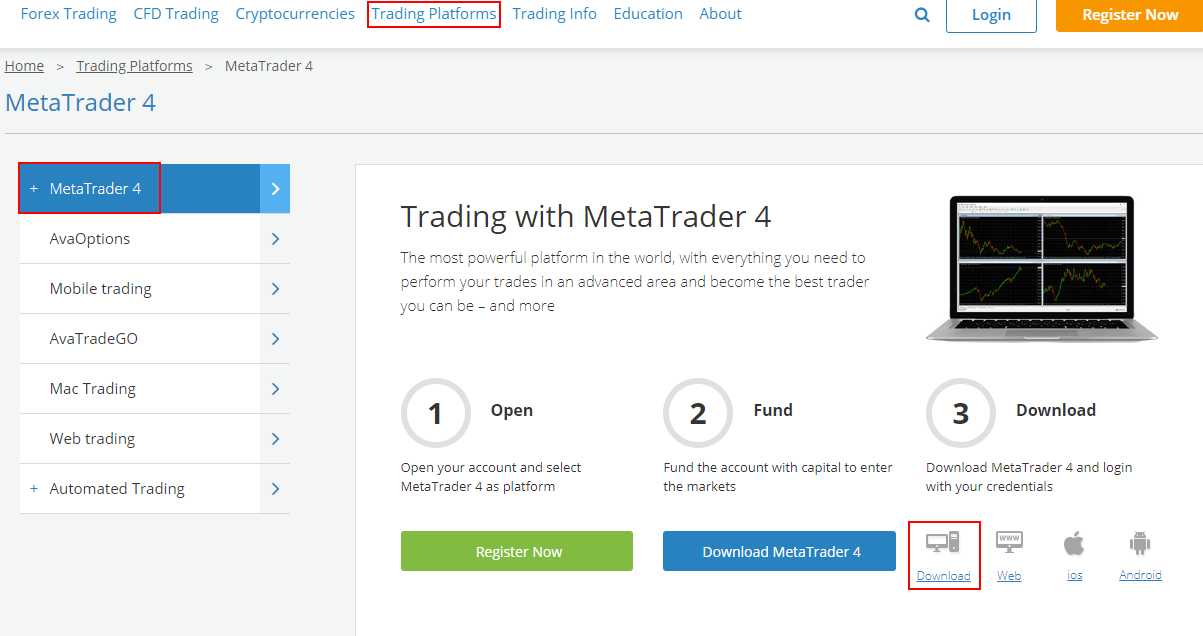 Please Note: To download and install MT4 correctly, you will have to shut down any Anti Virus and Firewall software until setup is complete. In order to launch MT4, you might have to allow exceptions for MetaTrader4 as it needs to establish a remote connection to the trading servers.
To Install MT4, please follow these steps:
Download the executable file AvaFX.exe.
Open the file which is automatically saved in your "Download" folder;

This will launch the Installation Wizard;



If the wizard doesn't launch, right click on AvaFX.exe icon and select Run as Administrator;



Proceed to confirm to start the setup process by clicking the 'Next' button if you agree to the terms and conditions; ;
Wait until the 'Finish' button is available, then click it;
This will launch your AvaMetaTrader platform.
If you need to change the language settings of your MT4 platform, please read the article How do I change the language on my MT4 platform?